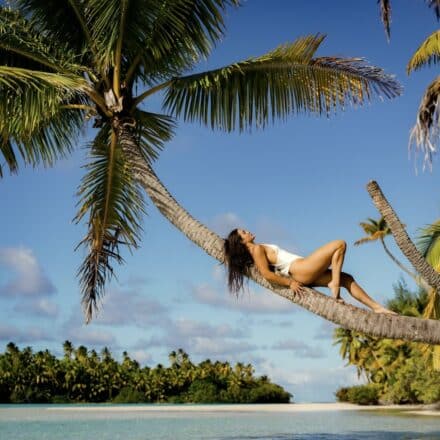 Dreamy
Tai Roto Bay is a genuine family run business. Cheran and the team are welcoming and helpful without being obtrusive. The villas are well-appointed and beds comfortable. The villas have a beautiful private beach with loungers, kayaks, and paddle boards for use. The fresh tropical breakfast is delivered every morning and is a great way to start the day. Handy location next to cafes, beaches, Koru cafe and Blue Lagoon restaurant. Excellent value for money and we will be returning. Meitake, Cheran and team!
Nick and Natasha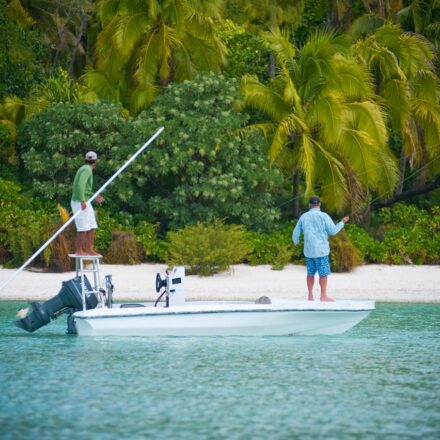 Bone fishing heaven for my husband's 60th
My husband and I spent 12 nights at Tai Roto Bay (previously Inano Beach Bungalows) for his 60th birthday. The rooms are recently renovated which was lovely. Poni was awesome – picking us up from the airport, arranging scooters etc for us.
We had previously looked at the larger resorts and decided on Tai Roto Bay for the following reasons:
1. It is such good value for money – there is a choice of rooms at different rates – but all are well below the average rates for the island (giving us extra money to go on day trips). All of the rooms are stand alone and a good size.
2. My husband loves fishing – and was able to fish right outside our rooms all day
3. The location – we could walk to the Koru Cafe for breakfast and lunch – we could walk to The Boatshed for drinks/lunch/dinner – or walk to the barge to go across to the Private Island Resort for meals.
We would definitely recommend these villas.
Lisa & Bob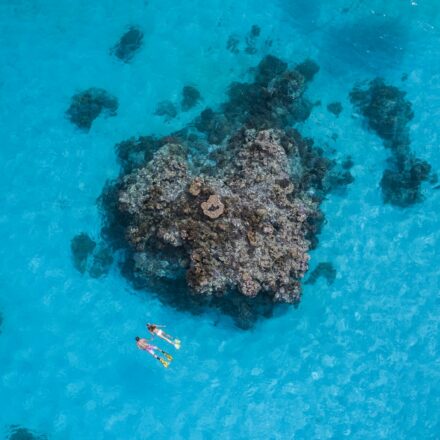 The best place to stay … on the planet
We'd previously visited this place when it was called Inano. We loved it then but we love it even more now. We were greeted at the airport by the delightfully friendly and helpful Cheran who presented us with beautiful ai. She took us to the resort and we were really impressed by the improvements made by her family since they took the place over. She helped us make dinner and cruise bookings too. The garden is beautiful and the villas are just impeccable. And as for the beach … if there's a better one in the Pacific, I'd be very surprised! We had sumptuous breakfasts delivered every morning and the chats with Cheran, her lovely parents and the friendly staff were really nice. Everything was just perfect. We felt so welcome. My wife thinks I should keep it more of a secret to ensure future bookings but I can't. Everyone needs to know how great this place is. The owners deserve the recognition and plaudits. Good on you guys! (Cheran's own catch phrase!) We'll be back. Again and again. Thanks for making our holiday absolutely perfect.