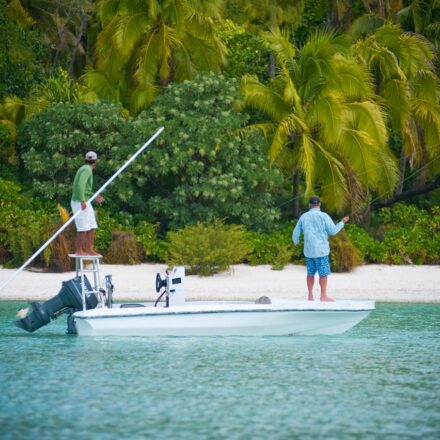 Bone fishing heaven for my husband's 60th
My husband and I spent 12 nights at Tai Roto Bay (previously Inano Beach Bungalows) for his 60th birthday. The rooms are recently renovated which was lovely. Poni was awesome – picking us up from the airport, arranging scooters etc for us.
We had previously looked at the larger resorts and decided on Tai Roto Bay for the following reasons:
1. It is such good value for money – there is a choice of rooms at different rates – but all are well below the average rates for the island (giving us extra money to go on day trips). All of the rooms are stand alone and a good size.
2. My husband loves fishing – and was able to fish right outside our rooms all day
3. The location – we could walk to the Koru Cafe for breakfast and lunch – we could walk to The Boatshed for drinks/lunch/dinner – or walk to the barge to go across to the Private Island Resort for meals.
We would definitely recommend these villas.
Lisa & Bob