Our Journey – Tupuranga, Tupuranga
We want you to do more than simply visit our Pacific paradise, we want you to become part of our story and to journey a while with us as we share with you the passion we feel for our home. Tai Roto Bay Beach Villas is a family-owned business that has been handed down through generations. Here is our story so far, we welcome you to be part of it.
2001 – The Journey Begins
The journey of Tai Roto Bay Beach Villas began in 2001 with the dreams and vision of Veia and Moeau Ngatae, our great-grand-aunty and great-grand-uncle. Together they built one of the first resorts along Ootu Beach on the famous island of Aitutaki – part of the Cook Islands. Back then the resort was known as Inano Beach Bungalows.
With limited resources and no carpentry experience, Uncle Moeau read books in order to learn how to build a house, before beginning to construct the first villa on the beach. It had traditional island-style bamboo-mat walls, thatched palm leaves on the roof, and a balcony made of wood from the local casuarina tree. This was a part of Uncle Moaeu's dream – to recreate an authentic Polynesian style villa which he believed would attract global visitors. He was right! People come to stay from all over the world.
Every villa Uncle Moaeu built has withstood the many cyclones Aitutaki has faced including the severe cyclone Pat in 2010 which destroyed many homes on the Island.
2005 – Seven Villas Completed
By the end of 2005, seven villas had been completed. Soon after, Aunty Veia and Uncle Moeau opened their doors for three months to host the production crew of the 2006 series of the American television programme, Survivor. This gave a huge television audience a glimpse at the island paradise that is Aitutaki and the unique accommodation experience that is Tai Roto Bay Beach Villas.
2018 – Under New Management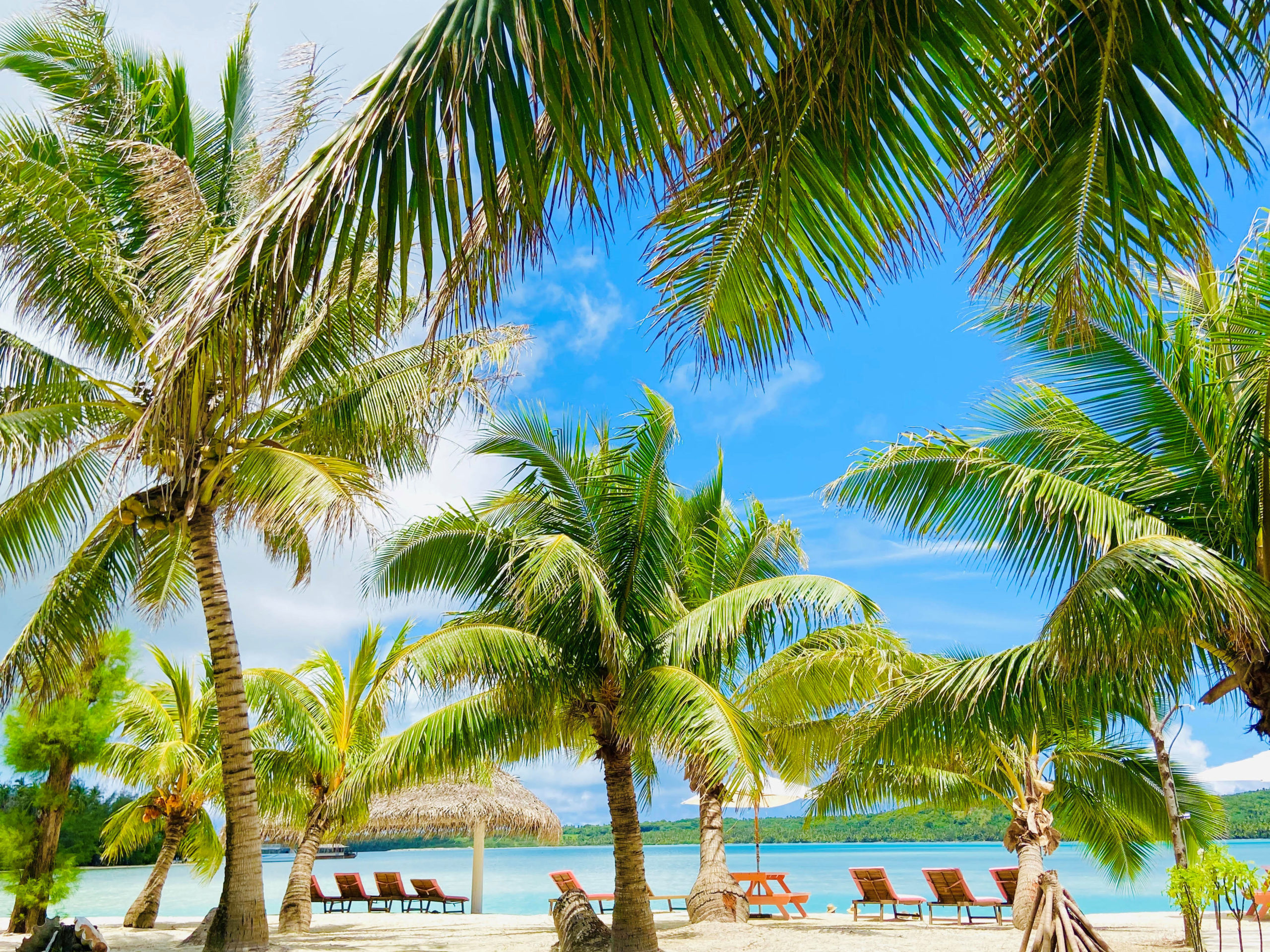 Kia Orana, I'm Cheran Kimiora and, when my great-grand-aunt and great-grand-uncle, Veia and Moeau, retired in 2018, I purchased and took over the management of Inano Beach Bungalows. In 2020, it was renamed, Tai Roto Bay Beach Villas. As a 26-year-old, I could see the untouched potential that existed here. Alongside me are, Mangi and Poni, my supportive parents, who were both born and raised in the Cook Islands. Before returning here, our family lived for 38 years amidst the hustle and bustle of New Zealand's Auckland City. We have returned to Aitutaki with no regrets whatsoever, ready to create a true slice of holiday heaven in this island paradise – a slice of paradise that we invite you to share.
2019 – The Next Step
After a year of planning and preparation, we announced an exciting renovation here at Tai Roto Bay Beach Villas. The new villa design is in keeping with today's contemporary holiday hideaways, while still retaining a distinct Polynesian influence. The first villa renovated was our popular beachfront villa and with new features including modern bathroom and kitchen facilities, air conditioning, flat screen television, a luxurious king-sized bed and new interior and exterior furnishings.
The other villas have also been refurbished and provide comfortable accommodation to ensure your Pacific Island holiday is simply perfect.
2020 and Beyond – Looking to the Future
Let's just say, for Tai Roto Bay Beach Villas, the sky is the limit; you really need to visit us to discover how wondrous this place really is – we look forward to seeing you soon.
Cheran Kimiora
Owner and General Manager of Tai Roto Bay Beach Villas.